Many of us have attempted to take advantage of a variety of different solutions in an attempt to organize our personal and professional lives, from using traditional paper calendars to a plethora of different devices, software systems and applications. The reason why so many of these products have been created? Because none of them have provided the "ultimate" solution. That said, some calendar and scheduling systems have come pretty close. Below are my top picks for the best online calendars and best scheduling systems available today.
Top Picks for Online Calendars
Google Calendar: Google makes organization easy by offering a number of color coded calendars that you can use for different reasons, such as a personal calendar, a business calendar, and a holiday calendar. You can quickly load up public calendars, share your calendar with other Google users (which makes group collaboration a breeze!), sync up calendars with your phone and it's a cloud application so it can be accessed anywhere and any time.
SolCalendar: The one major drawback to this app is that it's only currently available for Android.  Not only is this app visually engaging, but it also allows users to link their appointments to a location through Google Maps and Foursquare. Much like Google Calendar, it can be synced with a number of other systems such as Google Calendar, iCloud, Exchange, and Google Tasks, but it comes with more polished widgets that you can customize your homepage with as well as location-based real time weather information. Users can highlight any important dates with regularly updated stickers. Download the app here
Pocket Informant – Calendar & Tasks: Available for both Android and iPhone, this app comes close to being the ultimate solution to help you stick to a schedule and increase your productivity. It promises to be your one stop shop for calendar, GTD tasks and all contacts. It offers many of the same features as the other calendars, such as advanced location support, the ability to share events and tasks, and it can be synced with other programs such as Google, Evernote and Toodledo. Download the app here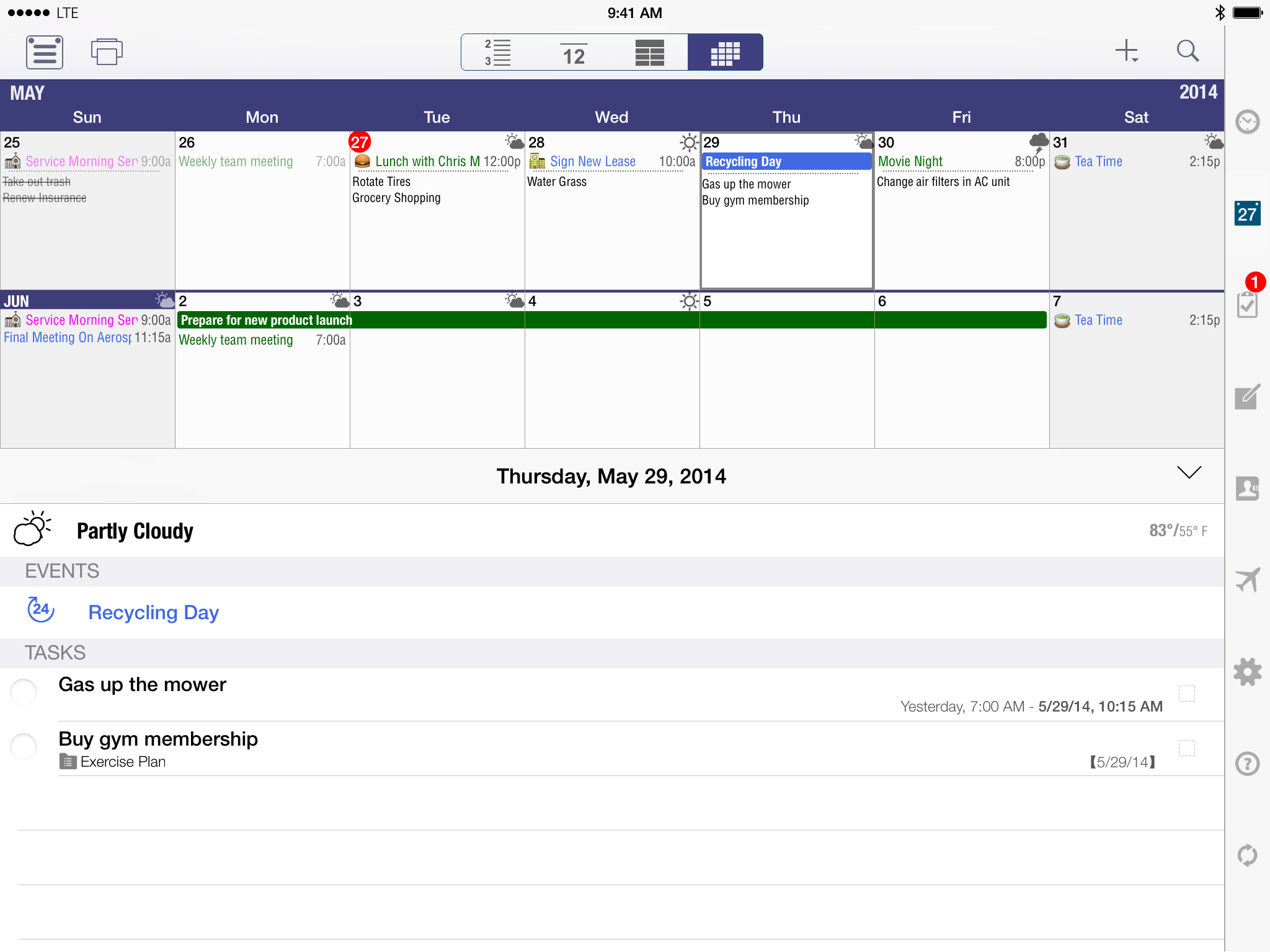 Top Picks for Scheduling Systems
Acuity Scheduling: Available for free or via a tiered monthly subscription, this easy to use scheduling software is quick to set up and use. The free version offers one single schedule, while the two paid plans offer single or unlimited location features, customization, as well as SMS reminders for clients and SMS notifications for staff. Visit the website
TimeTrade: TimeTrade allows for customer service as well as closed scheduling systems that are accessible only to your staff or affiliates.  It's real time, browser-based, and allows for people to schedule appointments for a variety of resources including facilities and equipment. Check out TimeTrade
BookFresh: An ideal app for most small business owners, the surprisingly customizable BookFresh has a very short learning curve and allows business owners to hone in on what they care most about: lead generation and cost effectiveness. It's the ideal service for any professional that has very little web management experience. Check out BookFresh
vCita: Where vCita really excels is how simple they've made it for you to coordinate your meetings directly from email, your website, and even Facebook. This webform plug-in pop-up tool can be added to virtually any page and customized to offer different services to be scheduled, allowing for interested visitors to turn into leads or even clients before you or your sales team even speaks to them! Check out vCita and get $30 credit using my link
Setster: Setster is perhaps the most innovative of the lot, offering many of the same functions but also having included an API that allows an organization with a "daily deal" to offer integrated scheduling packages to any local merchant who is using their platform.  It also offers free SMS confirmations for any service providers and a functional customer booking site that can be integrated with PayPal, Salesforce and more. Check out Setster
Overwhelmed? Trying to do it all by yourself? Click here to book a Discovery Call so we can chat about how you can have a streamlined, stress-free, and more successful business with the help of a virtual assistant.

Copyright: rawpixel / 123RF Stock Photo